Luxembourg removed from blacklist
Meeting in Barbados, members of the Global Forum will vote Friday night on Luxembourg on the report examining the country in line with international standards of fiscal transparency.
This vote will be a mere formality since experts have already been doing an inventory of business reforms by the government for the past 18 months. In November 2013, the same experts had placed the Grand Duchy on their blacklist. The country then was among the less transparent countries, along with Cyprus, the British Virgin Islands and the Seychelles.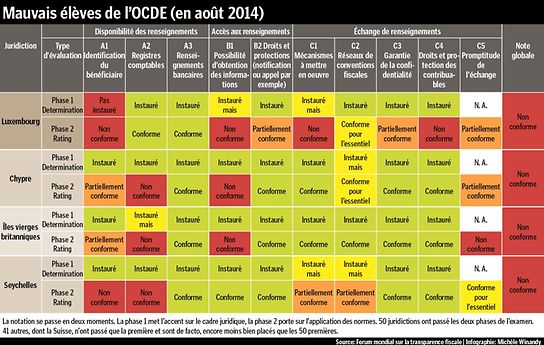 However, this status, inherited from the former Juncker government, would be significantly and paradoxically detrimental to the financial rank and international financial institutions (such as the European Bank for Reconstruction and Development or even the European Investment Bank, based in Luxembourg), having to ensure from now on that their financial flows transit through respectable financial centres.
One of the main trade and investment partners of Luxembourg, Belgium, had even this summer ended up putting the country on the list of tax havens. A deferment was obtained by Luxembourg to comply. This will be officially recorded tonight by the institution headed by the Organisation for Economic Cooperation and Development (OECD).
To know more about the changes undertaken in the Grand Duchy and for an analysis by Pascal Saint-Amans, fiscal director at OECD (in an exclusive interview, in French):